ON LINE Admissions for September 2020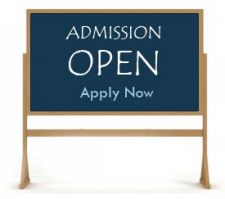 Online Digital Admissions for September 2020
Key points
The Education Authority will accept and process applications for Reception and Primary One places online for the September 2020 intake.
Applications for admission to Reception and Primary One will open on Tuesday 7th January 2020 at 10.00am and close for punctual applications on Thursday 30th January 2020 (midnight).
Please note that places are not allocated on a first come, first served basis and applications will only be considered after the closing date. Further information is available on the EA website under the Admissions section at -
www.eani.org.uk/parents/admissions for further assistance.
Or follow the link below for a short tutorial video
https://www.eani.org.uk/school-management/ea-digital-admissions-online-resource-hub/videos-and-presentations
Digital (online) will be the main option to be used. A paper application may be available from school where a parent cannot access the online system.
If parents have difficulty with internet access. We will provide access to the online application portal in school upon request. Parents applying for a place in St. Joseph's are welcome to contact the principal to arrange this.
Parents will be advised that birth certificates and any verifying documents specified in admission criteria should be submitted to their first preference school shortly after the closing date for applications.
The EA is developing support materials for use with parents. These will include a range of materials to help parents apply online. It is planned to release these over the coming weeks.
We are here to help.
Please call the school office or call in and we can assist you with the online process.
Please ensure we have your full contact details so we can keep you up to date on the application process.
New Football Kit Sponsorship by AJC Group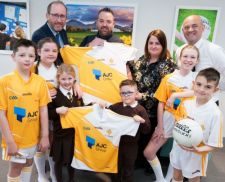 St Joseph's are delighted to take delivery of a complete football kit kindly sponsored by local business men Chris and Michael Clarke of The AJC Group.
The school are very thankful to the Clarke brothers for their support not only in this sponsorship deal but for all the support they offer St. Joseph's through the year.
Pictured are Mr Stephen Knight PE Coordinator, Miss Lorna Mallon kit designer, Chris Clarke AJC Group and Chris McCann Principal.
(Photo Mourne Observer)
Updated School App Available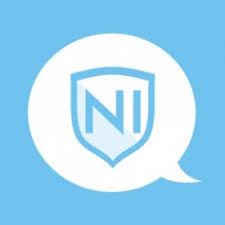 The updated Smart Phone App will make it easier to keep an eye on news updates and it will notify you when anything is added. It is available on Android and IOS (Apple).
Simply go to the App Store or Google Play on your phone and search for "SCHOOLS NI"
Download the App for Free.
You will see other schools on the App that use the same platform so select Carnacaville and tap the star in the top right corner to make us your favourite.
Stunning Views of Carnacaville
Thank you to Gavin Martin of Magnetic North Drone Photography for providing such splendid views of our school grounds and stunning surroundings.
Upcoming Events...
Friday, 31st January 2020
School Closed for all Pupils
Friday, 14th February 2020
School Closes at 2:00pm for all pupils
Monday, 17th February 2020
Mid term Break
Tuesday, 18th February 2020
Mid term Break
Wednesday, 19th February 2020
Mid term Break
Thursday, 20th February 2020
Mid term Break
Friday, 21st February 2020
Mid term Break
St Josephs Primary School, 25 Carnacaville Rd, Newcastle BT33 0JS
028 4372 2185