Return to School Sept. 2020
The attached letter will provide some information on the planned return to school in September 2020.
Lock Down Leavers

We have said our goodbyes to our Primary 7 Lockdown leavers. What an exceptional group of pupils who have shown such resilience during these unique times. It has been an honour and a pleasure to have known you all. We are very proud of everyone of you.
Follow the link below to see the Lockdown Leavers Video.
https://www.youtube.com/watch?v=gH4fEEjMQbU
Enjoy!
Updated School App Available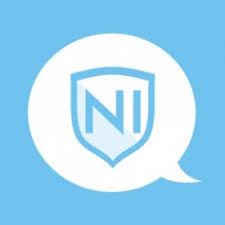 The updated Smart Phone App will make it easier to keep an eye on news updates and it will notify you when anything is added. It is available on Android and IOS (Apple).
Simply go to the App Store or Google Play on your phone and search for "SCHOOLS NI"
Download the App for Free.
You will see other schools on the App that use the same platform so select Carnacaville and tap the star in the top right corner to make us your favourite.
Stunning Views of Carnacaville
Thank you to Magnetic North Drone Photography for providing such splendid views of our school grounds and stunning surroundings.
St Josephs Primary School, 25 Carnacaville Rd, Newcastle BT33 0JS
028 4372 2185