Open Morning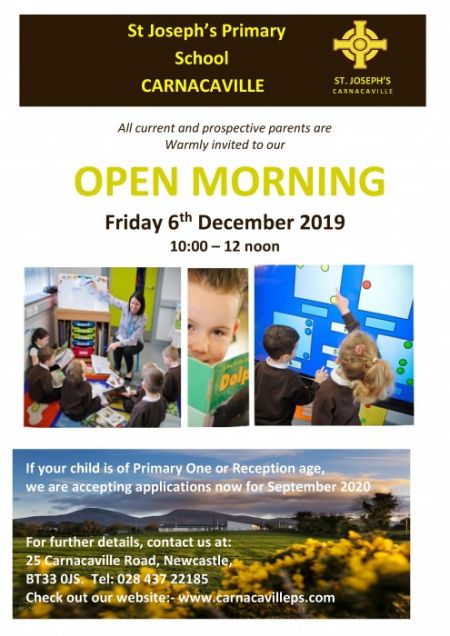 New Football Kit Sponsorship by AJC Group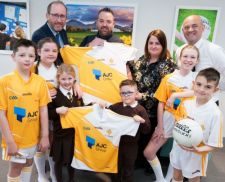 St Joseph's are delighted to take delivery of a complete football kit kindly sponsored by local business men Chris and Michael Clarke of The AJC Group.
The school are very thankful to the Clarke brothers for their support not only in this sponsorship deal but for all the support they offer St. Joseph's through the year.
Pictured are Mr Stephen Knight PE Coordinator, Miss Lorna Mallon kit designer, Chris Clarke AJC Group and Chris McCann Principal.
(Photo Mourne Observer)
Updated School App Available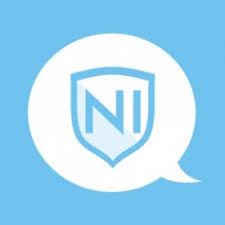 The updated Smart Phone App will make it easier to keep an eye on news updates and it will notify you when anything is added. It is available on Android and IOS (Apple).
Simply go to the App Store or Google Play on your phone and search for "SCHOOLS NI"
Download the App for Free.
You will see other schools on the App that use the same platform so select Carnacaville and tap the star in the top right corner to make us your favourite.
Stunning Views of Carnacaville
Thank you to Gavin Martin of Magnetic North Drone Photography for providing such splendid views of our school grounds and stunning surroundings.
Upcoming Events...
Monday, 25th November 2019
Parent Teacher Meetings (School closed to all pupils)
Wednesday, 4th December 2019
School Christmas Dinner
Thursday, 5th December 2019
School Closes for all pupils at 2:00pm
P1,P2, P3, P4 to Down Arts Centre for Panto. (10:00am - 12:30pm)
Friday, 6th December 2019
Open Morning (10:00am - 12 noon)
Wednesday, 11th December 2019
Primary 1 & Primary 2 Nativity Play (6:45pm in The School Hall)
Thursday, 12th December 2019
Primary 7 to Belfast Christmas Market and Grand Opera House Panto (9:00am - 4:30pm)
Monday, 16th December 2019
Schools Carol Service (7:00pm Church of the Assumption Newcastle )
Friday, 20th December 2019
School closes at 12 noon for all pupils (NO BUS TODAY)
St Josephs Primary School, 25 Carnacaville Rd, Newcastle BT33 0JS
028 4372 2185