Parents' Support Group (PSG)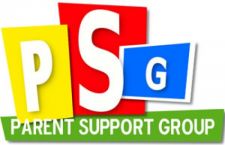 The PSG will hold its first meeting of the year on Monday 25th September in The Anchor Bar, Newcastle at 7:30pm. Everyone from our parent body are very welcome to attend. The group are always looking for new members to join and assist in any way they can. If you are a new family to Carnacaville getting involved in the group is a great way to meet other parents and friends.
Early Morning Service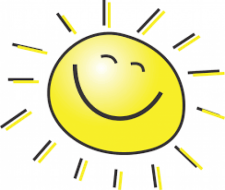 Our Early Morning Service will begin again on Monday 4th September 2017.
Parents are free to use the service on whatever day(s) suit them.
We make every effort to ensure costs are kept to a minimum for parents so please note Prices have been reduced from last year.
The service will be available from 8:00am until 8:45am each morning. Breakfast will be provided with a choice of cereal and toast, water, juice or milk. Pupils using the service will enter the school sports hall via the fire escape door. Pupils will be supervised in the sports hall then allowed onto the yard at 8:45am where normal morning supervision will continue. The Costs are listed below.
| | |
| --- | --- |
| 1 child | £1:50 per day |
| 2 children | £2:50 per day |
| 3 children | £3:50 per day |
| 4 Children | £4:50 per day |
Money must be paid by the pupil on the day you use the service or a number of days can be paid in advance. Arrears will not be allowed to build up.
It is important to mention:-
Only pupils using The Early Morning Service will gain access to school before 8:45am. The side gate into the yard will NOT be opened until 8:45am so please ensure an adult remains with your child until the gate is opened.
St Joseph's Awarded Eco Schools Green Flag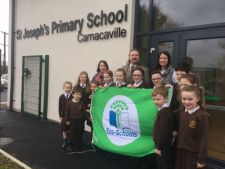 There were jubilant celebrations today in Carnacaville when we were awarded the internationally recognised Green Flag Award by Eco-Schools NI. The eco-schools programme promotes sustainable living through whole-school action based learning.
We were visited by two Eco-schools Assessors who were shown around the school and grounds by the eco-committee. Our enthusiastic eco-committee members answered lots of questions and provided lots of information about our three topics; Energy, Biodiversity and Waste. The Assessors also called into classes to hear about all the projects we have been working on to improve our school and environment. Our two visitors were very impressed by the knowledge level of all the boys and girls in St Joseph's and said that we thoroughly deserved our award.
A sincere thank you from everyone in school to Mrs Brennan for leading and co ordinating the Eco programme. She inspired the Eco Committee to push forward for the award and all their hard work has paid off.
37,000 + hits on Website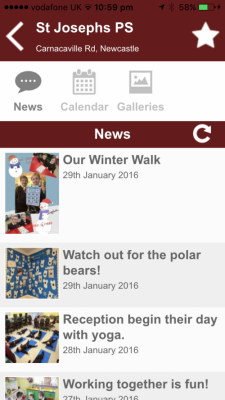 We have been live for over one year and we have already reached 37,000 hits. Remember it is a great way to keep in touch with school news and important updates.
The Smart Phone App will make it easier to keep an eye on news updates and to view the school calendar. It is available on Android and IOS (Apple).
Simply go to the App Store or Google Play on your phone and search for "SCHOOLS NI"
Download the App for Free.
You will see other schools on the App that use the same platform so select Carnacaville and tap the star in the top right corner to make us your favourite.
Direct Links are available below:-
https://itunes.apple.com/al/app/schools-ni/id1044596183?mt=8
https://play.google.com/store/apps/details?id=com.schoolwebdesign.schoolsni&hl=en
Upcoming Events...
Tuesday, 26th September 2017
Tennis Club (P3 (2:15pm - 3:15pm) P6 & P7 (3:15pm - 4:15pm))
Wednesday, 27th September 2017
Acti Sport Club (P2 (2:15pm - 3:15pm) P4 & P5 (3:15pm - 4:15pm))
Thursday, 28th September 2017
Gaelic Football (P5,P6 & P7 girls & boys 3:15pm - 4:15pm)
Tuesday, 3rd October 2017
Tennis Club (P3 (2:15pm - 3:15pm) P6 & P7 (3:15pm - 4:15pm))
Wednesday, 4th October 2017
Acti Sport Club (P2 (2:15pm - 3:15pm) P4 & P5 (3:15pm - 4:15pm))
Thursday, 5th October 2017
Gaelic Football (P5,P6 & P7 girls & boys 3:15pm - 4:15pm)
Friday, 6th October 2017
Beginning of Year Mass (Our Lady of the Assumption Church @ 10:00am)
Tuesday, 10th October 2017
Tennis Club (P3 (2:15pm - 3:15pm) P6 & P7 (3:15pm - 4:15pm))
Wednesday, 11th October 2017
Acti Sport Club (P2 (2:15pm - 3:15pm) P4 & P5 (3:15pm - 4:15pm))
Thursday, 12th October 2017
Gaelic Football (P5,P6 & P7 girls & boys 3:15pm - 4:15pm)
Tuesday, 17th October 2017
Tennis Club (P3 (2:15pm - 3:15pm) P6 & P7 (3:15pm - 4:15pm))
Wednesday, 18th October 2017
Acti Sport Club (P2 (2:15pm - 3:15pm) P4 & P5 (3:15pm - 4:15pm))
Thursday, 19th October 2017
Gaelic Football (P5,P6 & P7 girls & boys 3:15pm - 4:15pm)